CSR solutions address the mandated privacy requirements of various industries.
CSR's suite of privacy solutions can be easily integrated into your existing service offerings.  See industry examples below. 
Document Shredding Services 
Companies that specialize in the destruction of information have seen an increase in demand and are heavily regulated.
Failure to properly destroy sensitive documents puts businesses at risk for theft, misplaced paperwork, and data leaks. These situations pose a risk with serious consequences, including loss of reputation, legal action, and/or fines.
During competitive times, information destruction specialists are offering a wider range of services. These include mobile shredding, hard drive destruction, document scanning, secure cloud storage, and certified recycling options. By adding CSRs privacy solutions to your offerings you have an additional value-added solution that could benefit you in attracting more revenue.
Device Shredding
Paper documents are not the only media in need of destruction in today's digital world. We also have what is called 'E-waste'. It is imperative to destroy digital data on hard drives, cell phones, and other electronic devices. It is not enough to just wipe drives—shredding them is the best way to make the data unrecoverable. With this need being set apart from the shredding industry, CSR's products seamlessly integrate our Channel Partner's core offerings together.
Team up with CSR and offer data privacy services from the industry's top professionals! 
Regulated Medical Waste (RMW Providers)
Safeguarding private information is essential, especially in the healthcare industry.  Recently, an alarming number of data breaches put patients' privacy and identities at risk. An estimated 9.2 percent of all reported breaches in 2016 took place in the medical sector. That year, 106 major healthcare data hacks occurred, exposing 13.5 million records. Research compiled by Ponemon Institute/IBM has indicated that every individual record cost an average of $402. That adds up to staggering $2.8 billion spent due to these breaches.
For the RMWM industry, privacy plays an important role in the industry Laws. Though HIPAA explicitly regulates most types of healthcare data, medical waste regulations are vague and very limited. 
Fueled by the increased amounts of medical waste, as well as growing investments in medical waste disposal, the RMWM industry is booming. How can your business set itself apart from competitors? One way is to offer a broader range of services that provide success factors to customers in the medical waste disposal industry, offering CSR's solutions will allow you to offer the solutions needed in this field and gain the trust of your customers.
Security Providers 
While security companies focus on safeguarding their clients' property in a physical sense, today's tech-focused world requires one step further. It is no longer a question of "IF" a business will experience a data breach – it's a question of "WHEN." Three-quarters of all business organizations have suffered a data/cybersecurity breach in the last 12 months. 
Driven by increased demand in all construction levels, the security and alarm industry is on the rise. Stores, offices, manufacturers, and other businesses continually install security and alarm systems to cut down on theft, alert employees of fire hazards and reduce respective insurance costs. Experts predict it will continue to grow, and as it continues to grow, so do your profits by becoming a reseller.
One major way for security professionals to set themselves apart is to provide value-added offerings for the protection of personal information (PI) and other sensitive data. Teaming up with CSR is the ideal way to grow a security business. 
Becoming a reseller that offers solutions to growing security business, allows you to enter a growing market of individuals looking for the right protection, giving you a headstart of the competition.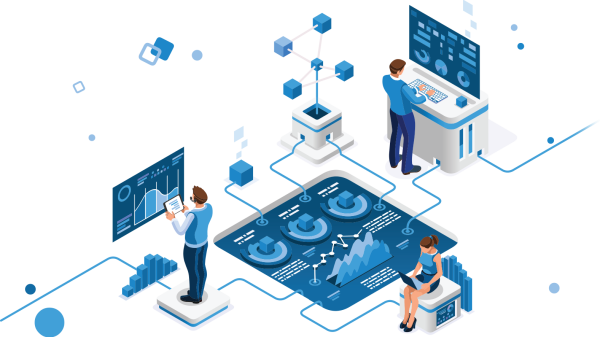 Managed IT Services
Approximately 43% of cyberattacks target small businesses, whose in-house IT departments cannot fully prevent or address them. 
As customers seek out new ways to control their costs, increase efficiency and maintain a focus on their core business, they are now turning to managed IT services providers. The industry is seeing steady growth, and experts expect that trend will continue.  
While customer relationship management (CRM), email hosting, and storage backup/recovery are among the most outsourced tasks, many providers are diversifying their offerings. Driven by cybersecurity concerns, many are expanding up in security services to meet demand. 
As a provider of managed IT services, you will have the unique opportunity to enhance relationships with your current clientele by providing exclusive security solutions.
Payroll Services Providers
As a payroll security provider, you are accustomed to handling personal information (PI) and other confidential data – and you know the importance of preventing breaches. As concern about cybersecurity increases, you will be able to offer your clients peace of mind by providing exclusive security solutions, while also attracting additional revenue. 
Today, payroll services provide invaluable assistance to both small and large businesses, including paycheck generation, tax filings, and reporting. Over the past five years, the industry has boomed thanks to an increasing customer base, new tech opportunities, and a growing workforce. 
However, providers still face challenges,  Because so many large payroll service providers dominate the industry, smaller companies face stiff competition. One way for payroll services providers to be more successful is to increase the number of services they offer.
RIM Partners (Record Information Management)
Today more than ever, records information management (RIM) services are vital to ensuring the success of a business. At any given time, 3 to 5% of files in an organization are lost or misplaced according to PRISM.  
Customers without records management, waste a great deal of time searching for information. They also spend money on unnecessary storage costs and often house records for way too long. As more companies go digital, RIM services continue to become increasingly important. To avoid legal issues and provide for accountability, businesses need to prioritize the proper management, storage, organization, and retrieval of records.  
Without RIM, companies face various risks, including exposure of confidential information, public relations fiascos, and costly fines for failing to comply with regulations.
Your customers will benefit from CSR software by making sure that their information/data is protected, maintained, and disposed of according to the guidelines that make sure total control and that all data is gone.
Become a leader in the protection of sensitive information and provide your customers with the peace of mind they deserve.
Sign Up To Become A Reseller
Looking to take your company's service offerings to the next level? Become a data solutions provider through our Reseller Program. When you partner with CSR, you increase revenue and expand your customer base by providing data security solutions.